Devolution of facial hair
This is long, mostly because a bunch of big pictures, so it gets a read-more
This is my face, with hair. I first was able to grow facial hair in about 9th grade, I had enough hairs sticking out of the bottom of my chin that it was actually noticeable. I started shaving soon thereafter, although most of the time I kept a little chin hair, and often (trimmed) sideburns.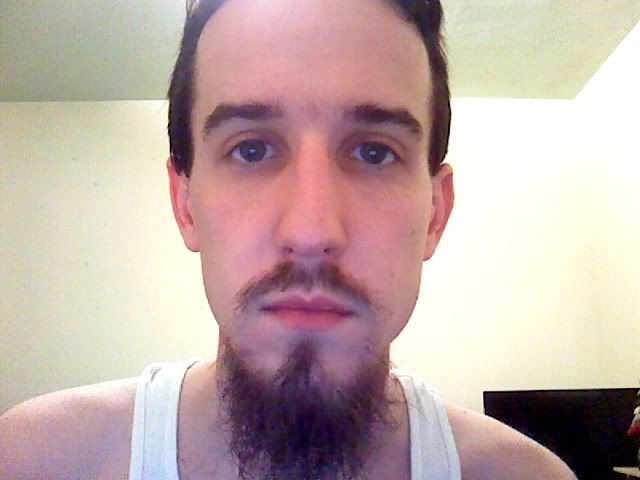 When I got to college, I started growing out sideburns a little longer (because I was now able to) and same with the chin. My girlfriend at the time (who follows me on tumblr - hi!) wasn't much  fan of facial hair though, so I'd shave periodically whenever she came to visit.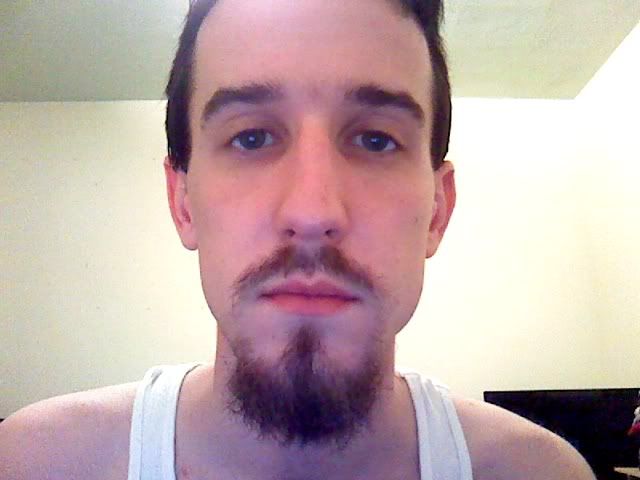 When we broke up, one of the little things that kept me happy after that was the opportunity to grow facial hair. That was just over 4 years ago; my chin has not been visible since that summer.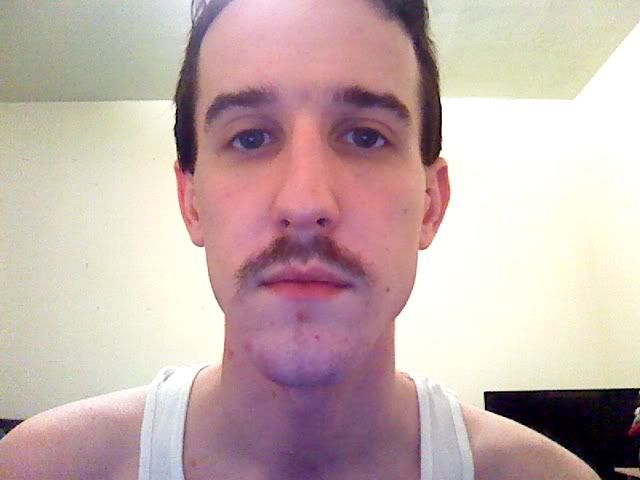 You can probably notice that I suck at shaving. Hey, in my defense, I've barely had any practice. Also I used shitty CVS disposable razors, because I don't shave often enough to buy a real one. I do have a electric trimmer though.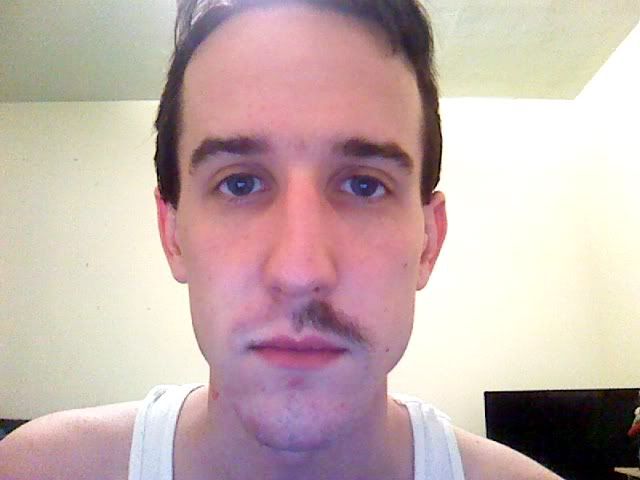 This is called the halfstache. I think it's going to catch on.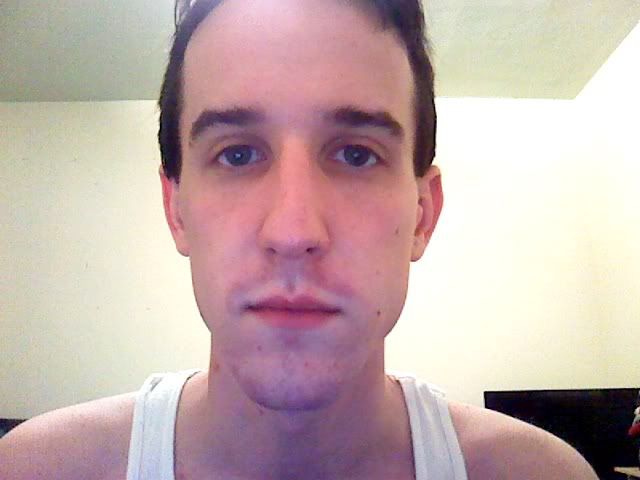 And there it is, my face, for the first time in 4 years. I hope you've all enjoyed the journey. In case you're wondering, I don't plan on staying clean-shaven for very long, but my mom bugs me to trim my beard whenever she sees me and I'm going down to visit tomorrow, so I did this for her.
muffystopheles reblogged this from b-r-ian and added:

PRECIOUS.